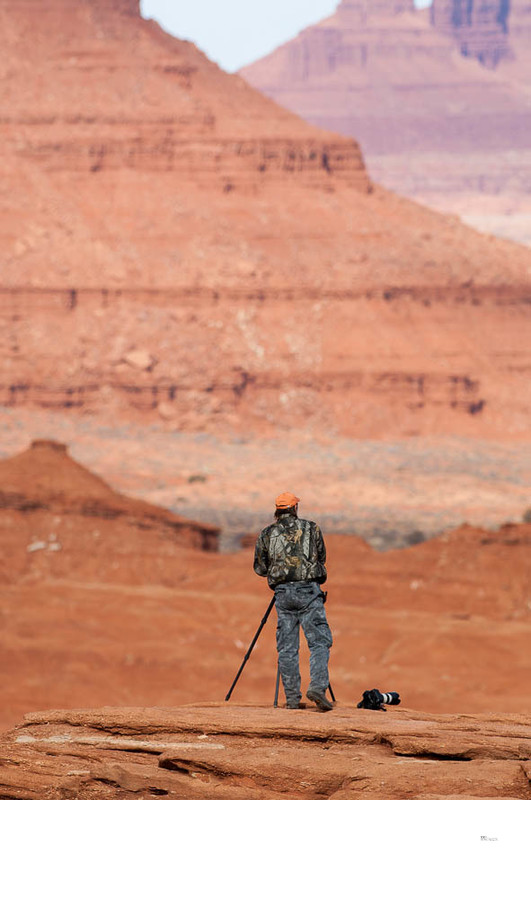 About Don Kates
Thank you for visiting our new website. Please come back often as we are still adding work and revising the galleries.

This site is a labor of love. Although I sell prints from this site, it is not my main source of income. It represents photography the way I want it to be. My commercial and magazine work dictate that I shoot the way someone else wants me to shoot. Often, the most creative shots for that kind of work are rejected because they are too "artistic" and instead the more standard shots are used to sell products and provide features in magazines. Here, however, I can shoot/display anything I choose without the constraints of art directors and editors. It provides a needed break from the studio and traveling from city to city. The images on this site represent my experience in and with nature, and my artistic interpretation of those experiences.
* * * * *

Although many people advertise fine art photography, it is not all that common. There is a tendency by some photographers to lower the criteria for fine art photography for commercial reasons. Creating it is expensive and trying to lower the costs at the expense of quality has led to a misunderstanding of fine art photography. Fine art photography is about the artist and the artist's interpretation/vision of the subject. The artist's work must also demonstrate control of the creative process and the final outcome, where technical mastery is demonstrated and placed at the service of artistic inspiration and expression. This partially involves the demonstration of control over composition and light. The composition of a fine art photograph is complex and sophisticated. The work should also have an emotional content and be created with an artistic goal in mind - not just a snapshot. Fine art photography is created with an emphasis of quality over quantity and represents the consistent quality of the artist's larger body of work - not just a "lucky shot." Although image processing is important, fine art photography emphasizes the composition/light in the scene, which is not second to effects or over-processing. To some, the over-processed, less than average photo is their "art", but it is not fine art photography.

The artwork created at Kates Nature Photography is primarily my work. Deborah, my wife, (also a photographer) has contributed some of the artwork as well. Although primarily a fine art wedding and portrait photographer, she does occasionally photograph nature. You can see her work at Deborah Kates Fine Photography.

I began photographing nature very early in life. My love of photography was eventually combined with my love of motorcycles and I became one of the leading photographers of custom motorcycles and the "biker" lifestyle in the world. Deb and I eventually formed Shooters Images, a company and website dedicated to high end custom motorcycle photography and biker lifestyle. Throughout the years, I became one of the most highly published motorcycle photographers in the country and was (and still am) featured in every major motorcycle magazine, oftentimes having features in 4-5 different magazines a month. I also became very involved in commercial photography for major motorcycle accessory companies and produced many photographs for catalogs and ad campaigns. My work can regularly be seen in various motorcycle publications and, occasionally, TV shows. I was recently selected from a large group of well known photographers to document a 9 day motorcycle ride through the dangerous Baja, Mexico. The photos and article appeared in Harley-Davidson's HOG magazine and United Airlines "Hemispheres" magazine. Shooters Images has been the official photographer for the Sturgis Motorcycle Rally since 2008 and provide all the promotional photography for the Sturgis Rally Department.

Due to extensive traveling, I continue to add to this catalog of nature photography from various parts of the United States. While I always maintained a nature photography website, my motorcycle photography took up the majority of my time. Recently, however, I decided to dedicate more time to nature photography, redesigned my website (which now allows me to offer a greater catalog of artwork), and moved permanently to our home in the Black Hills of South Dakota.


Our companies continue to make significant investments in professional printing and framing equipment which allows us to offer prints of unparalleled quality, as well as custom made frames and canvas gallery wraps. We also began studying alternative finishing treatments to prints, which allows us to create very unique pieces of art. Our artistic framing and finishing techniques are unsurpassed in the field of fine art nature prints.


Much of the work here reflects our interest in the western parts of the United States, including areas near our mountain home in the Black Hills of South Dakota. There we have a studio, gallery, and complete frame shop in addition to access to some of the most beautiful scenery and wildlife in the country - frequently viewable from the windows of their log home.
We are also interested in the real cowboy and rancher lifestyle of the West and have collected a series of images that reflect this interest. These images are almost all black and white and provide a unique and artistic look into this interesting and unique lifestyle.

Although I still do motorcycle photography, I am now focusing on nature and landscape photography, with occasional nature video. I bring many years of photographic experience to my artwork which reflects an intense understanding of composition and light - two of the most basic fundamentals of photography (often overlooked by many inexperienced photographers.) My skills and knowledge of photography allow me to use a variety of techniques to create the artwork. Although my work reflects some of the common trends in image processing, I avoid the "gimmicks" frequently used by beginning photographers as a substitute for good composition and light. The end result is artwork that is timeless and beautiful. My goal, in all types of photography, is to not merely create a picture, but to create a work of art - especially with nature photography.

My work frequently emphasizes detail and color. And, I have chosen to photograph with medium format cameras - Hasselblad and Phase One, instead of the more commonly used 35mm DSLRs. Medium format cameras produce much higher resolution, richer colors, and have a much higher dynamic range than do the DSLRs. The colors and detail hold true even when the images are enlarged to very large prints and lend themselves well to landscape photography. I do use DSLRs for much of my wildlife photography, since these cameras and lenses are better suited for that purpose.